Travel in summer, sun hat is indispensable. According to statistics, sales volume of big brim sun hat on Tmall retail store of hat factory is very good, every day can sell dozens or even hundreds of hats.
When shopping in International Trade City, it also can find that every hat shop make the sun hat in the most conspicuous position, and big brim sun hats are at most. According to information, recently sales volume of big brim sun hat is best.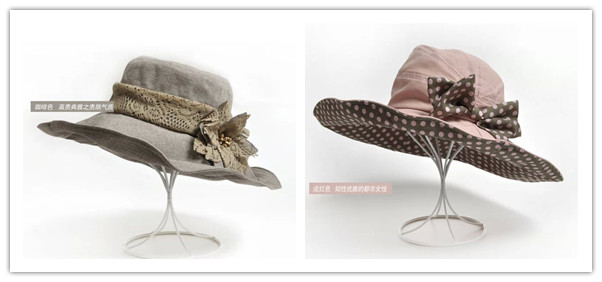 Big brim sun hat with flower
From the buying situation of customers, we can find when customers choose sun hat, they usually like cotton and linen material because of its good permeability and the feeling of comfortable. Secondly, the brim should big enough, it can keep sunshine out. Among them, the big brim sun hat with flower increase the feeling of pretty and sweet, it loved by the masses of customers.
Summer will come, hurriedly prepare a big brim sun hat for yourself!