Regular physical examination and health examination are important parts of preventive medicine, helping us to detect critical diseases and treat them early.
Spring is the peak stage of all kinds of disease development, in order to ensure everyone's health, Goldtop hat factory organized employees to have free physical examination. It is one of the benefits of hat factory. Physical examination date is April 8 - April 11.
According to the arrangement of the personnel department, the employees are orderly to have physical examination.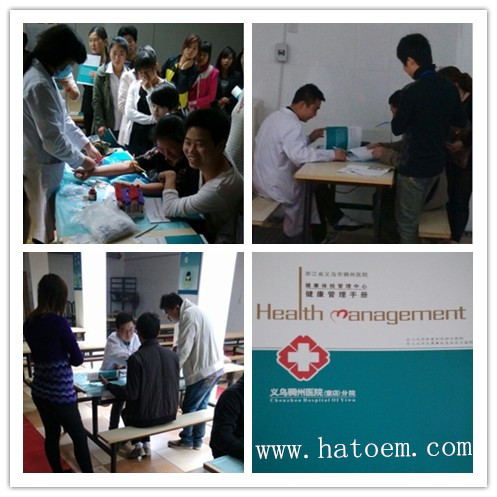 Employee physical examination site: blood test, blood pressure and pulse, B ultrasonic, ECG and so on.
The benefit of the regular physical examination reflects the hat factory care and love to employees' health, it has played a huge role to improve sense of belonging and work enthusiasm.
Warm prompt of Goldtop hat factory:
1.Strengthen the prevention awareness of all kinds of infectious diseases.
2.Keep the work environment and living environment clean and ventilated. Pay more attention to personal hygiene.
3.Regularly in eating and sleeping, eating more fresh fruits and vegetables.
4.Take part in physical exercise to improve the body's ability of resisting disease.
5.Don't go to the crowd to reduce the chance of cross infection and spread.